Collaborators, Partners and Supporters


We would like to acknowledge a variety of partners, organizations, students and individuals that have contributed to the research projects, inventory and monitoring efforts across southern Ontario.
Thank you to the following partners:
Faculty of Forestry, U of T
Master of Forest Conservation (MFC)


The Niagara Escarpment Commission

Rouge National Urban Park

Ontario Ministry of Natural Resources and Forestry (OMNRF)


Natural Heritage Information
Centre - OMNRF


Ministry of Environment and Climate Change (MOECC)

City of Kitchener

City of Guelph


Ontario Nature

Lake Simcoe Region Conservation Authority



Chippewas of Georgina Island

Bruce Peninsula National Park
Thousand Islands National Park

Ontario Parks

University of Waterloo


Nature Conservancy of Canada (NCC) - Eastern Ontario


Private Landowners

:


Eastern Ontario Model Forest (EOMF)

Native Plants Nursery in Claremont



__________________________________________________________________________________________
Landowners Testimonials

Monika Strak (2017):
"My parents purchased land near Bracebridge in the early 1960s, half of which had been farmed as far back as the 1880s. Since then, much of this land has been transformed for a variety of reasons: plantation plantings of red pine, scots pine, and cherry; wetlands formed by industrious beavers; and unfortunate hardwood harvesting by a logger (we didn't know any better at the time).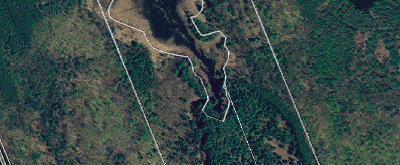 Based on this, I am looking forward to acting as a Partner in Resear
ch with Forests in Settled & Urbanized Landscapes, not only
to learn more about how these transformations continue to evolve naturally, but also how we can improve the land's biodiversity as much as possible. I hope that the knowledge gained from the research and projects conducted on site will contribute to the success of future forests throughout Ontario.
"